Original Swiss Aromatics
SKU: 69-white
Regular price
Sale price
$69.95
Unit price
per
Sale
Currently out of stock
About Our Portable Waterless Nebulizing Diffuser
Introducing our Portable Waterless Nebulizer in the exquisite finishes of White with Rose Gold and Elegant Black. Experience the freedom of aromatherapy without boundaries. The Portable Waterless Nebulizer in White with Rose Gold and Elegant Black offers you the chance to infuse your life with the incredible benefits of essential oils, no matter where you are. Embrace the luxury of portability and discover a world of tranquility, rejuvenation, and well-being, all at your fingertips.
Benefits of Portability:
On-The-Go Aromatherapy: With its compact and lightweight design, this portable nebulizer is your trusted companion for aromatherapy on the move. Slip it into your bag, backpack, or car, and transform any space into a sanctuary of tranquility. Whether you're traveling, at the office, or simply moving around your home, you can enjoy the therapeutic scents of essential oils anytime, anywhere.
Instant Stress Relief: Experience the power of aromatherapy when you need it most. If stress strikes during a hectic workday, a long journey, or while exploring a new destination, simply turn on your portable nebulizer and let the calming scents of essential oils work their magic. It's a quick and effective way to regain your composure and find peace in the midst of chaos.
Mood Elevation on Demand: Adjust your surroundings to match your mood or intentions effortlessly. The Portable Waterless Nebulizer empowers you to switch between various essential oils, allowing you to shift from an invigorating morning boost to a soothing evening relaxation, all within seconds.

Share
View full details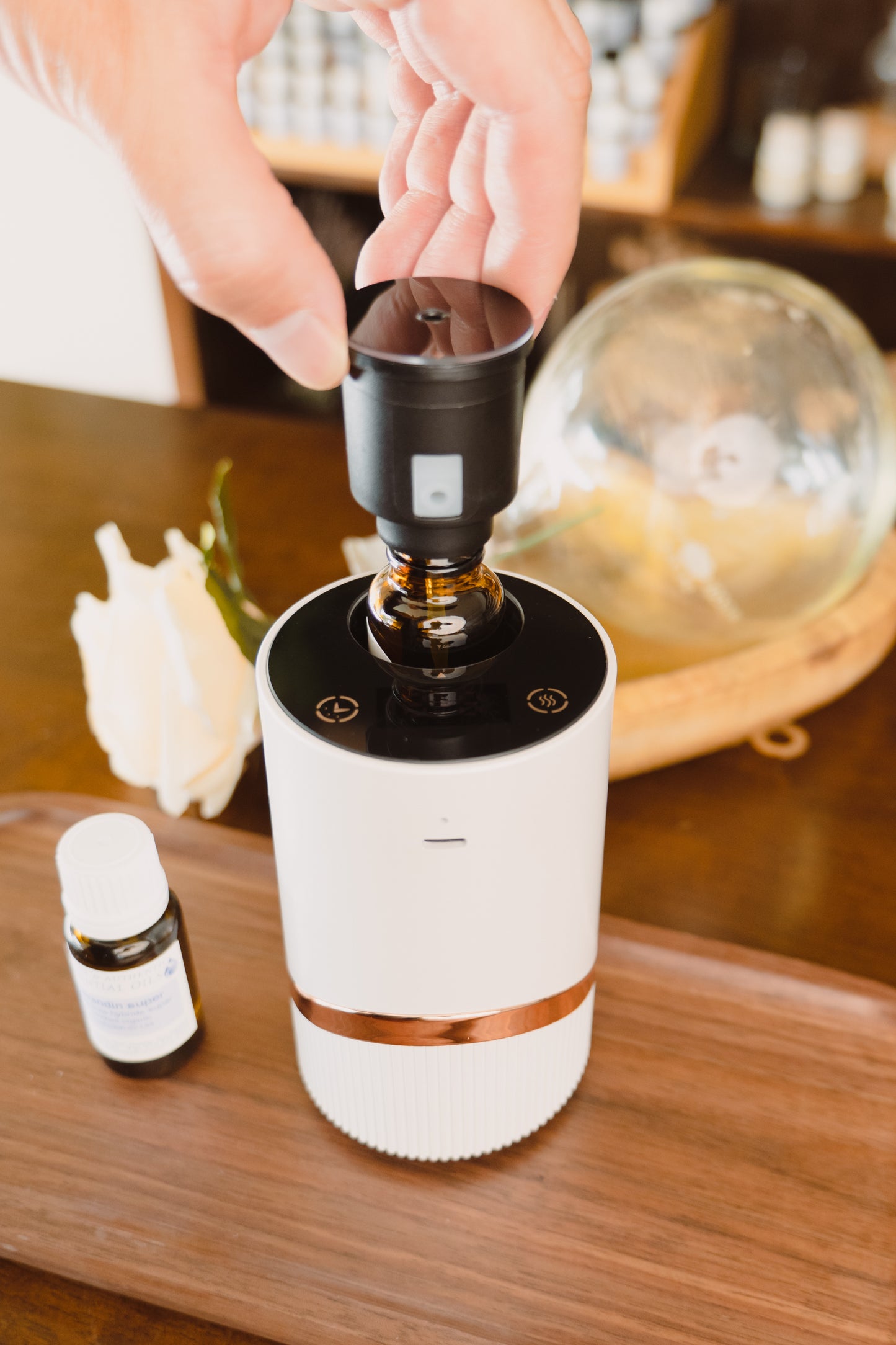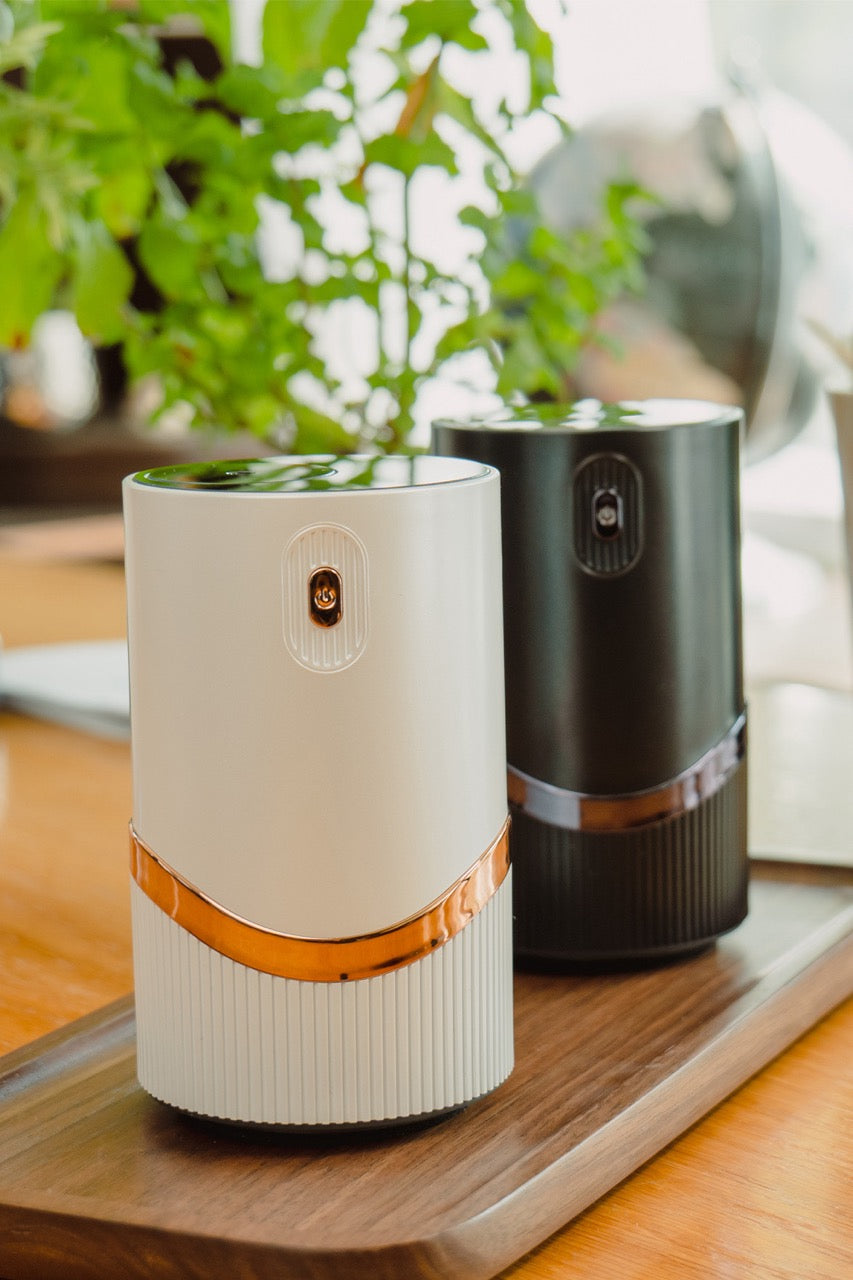 Authentic Essential Oils from the Producer
Highlights

We will offer essential oils which, to the best of our abilities to ascertain, are truly genuine and authentic. This means nothing has been added nor taken out.
40 Years of Genuine & Authentic Essential oils
Our essential oils stand apart with unparalleled purity, authenticity, and a commitment to preserving the true essence of nature's healing power.