Original Swiss Aromatics
SKU: 2022-5ml
Regular price
Sale price
$366.50
Unit price
per
Sale
Currently out of stock
About Our Essential Oils 2022 Selection
The oils included in this set are an offer for everyone interested in the contemporary developments of aromatherapy. They are not necessarily the most important but may be the most alluring oils at this specific moment in time. I have selected these oils for their relevance to general health issues as well as for their surprise value and promise to induce adventurous aromatherapy explorations.
Kurt has selected 11 oils to serve as a response to the difficult times brought on by the evolving public health crisis. He has also created a 16-page booklet to educate and inspire filled with helpful science and commonsense we all look for. 
Included in this selection
Helichrysum italicum, Corsica

Helichrysum italicum, Bosnia

Eucalyptus citriodora Citronellol

Eucalyptus globulus one-year-old leaves

Siberian Fir

Moroccan Thyme

Sandalwood from Java

Javanese Turmeric

Xanthoxylum alatum

White Turmeric (Zedoary)

Melissa
Full-color booklet filled with Kurt's wisdom regarding each oil, 16 pages
Share
View full details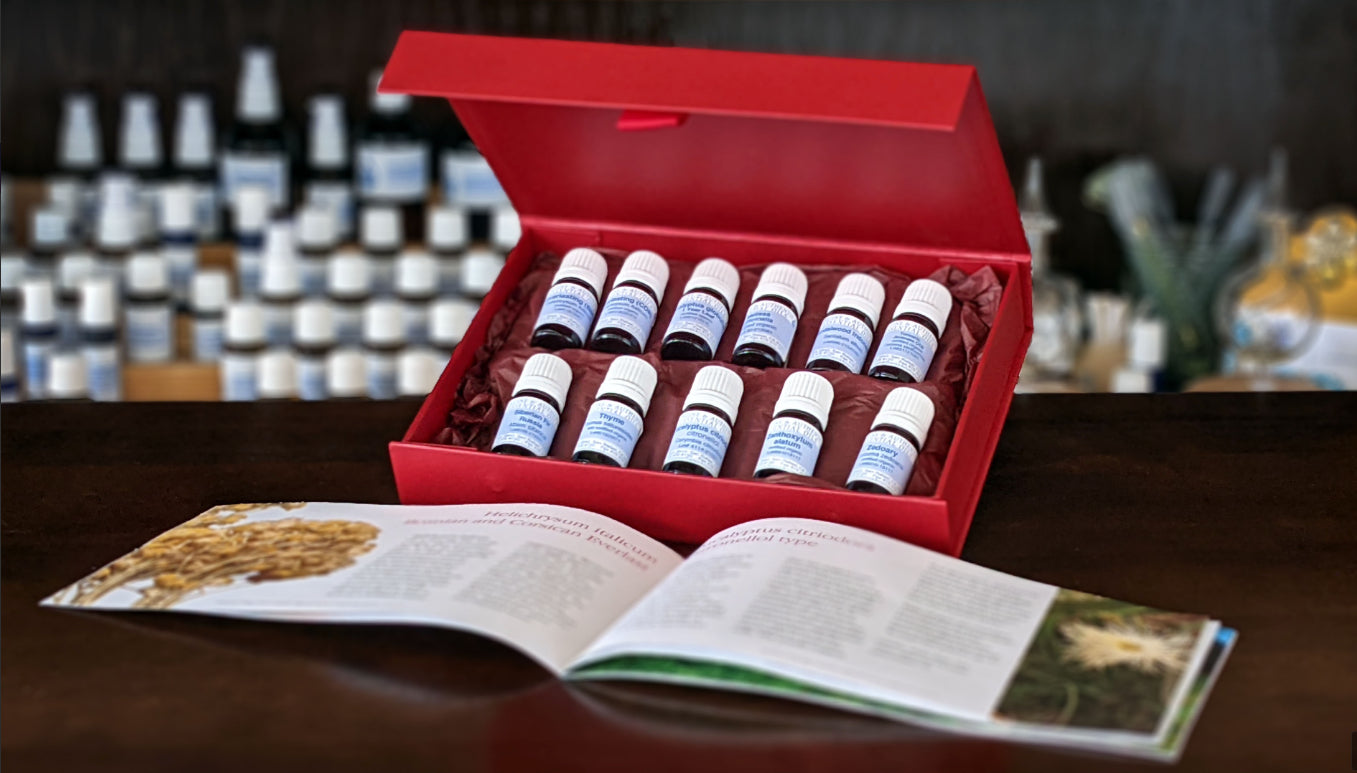 Authentic Essential Oils from the Producer
Highlights

We will offer essential oils which, to the best of our abilities to ascertain, are truly genuine and authentic. This means nothing has been added nor taken out.
40 Years of Genuine & Authentic Essential oils
Our essential oils stand apart with unparalleled purity, authenticity, and a commitment to preserving the true essence of nature's healing power.