Original Swiss Aromatics
SKU: 3139-15ml
Regular price
Sale price
$35.10
Unit price
per
Sale
Currently out of stock
About Our Hair Growth Magic Essential Oil Blend
This Modern Magic blend increases the circulation on the scalp, keeps the pores and follicles clear of bacteria and has shown amazing results in stimulating hair growth. Patience and consistency are the key.*
How To Use It
1 - 5 drops gently massaged onto the scalp once or twice daily.
Ideally apply at least once per week with Coconut oil or Jojoba oil and leave on for at least one hour to soften scalp and hair.
Ingredients
Lavender fine oil - antiviral, spasmolytic, tonifying, wound healing
Rosemary verbenone oil - skin regenerating, cell-regenerating, mucolytic, liver and gallbladder stimulant
Basil linalool oil - nerve regenerating, stimulates blood flow, antiviral
Everlasting oil - cell regenerating, antiinflammative, mucolytic, hepatotonic, analgesic
*These statements have not been evaluated by the FDA. This product does not intend to treat, diagnose, cure, or prevent any disease. If you're pregnant, breastfeeding, or on any medications, please consult with a qualified health professional before beginning any new herbal products.
Share
View full details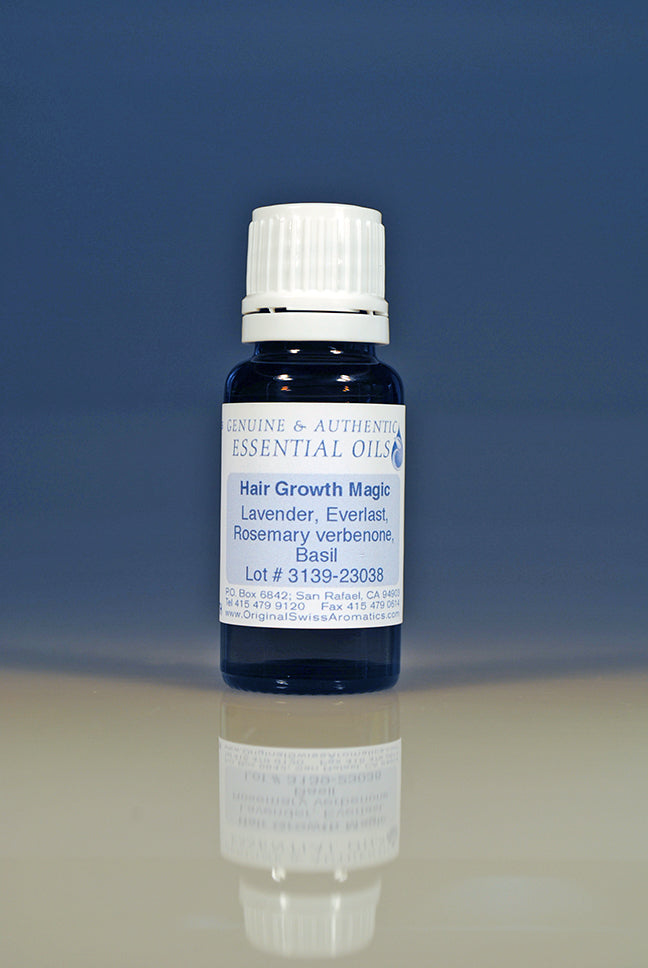 Authentic Essential Oils from the Producer
Highlights

We will offer essential oils which, to the best of our abilities to ascertain, are truly genuine and authentic. This means nothing has been added nor taken out.
40 Years of Genuine & Authentic Essential oils
Our essential oils stand apart with unparalleled purity, authenticity, and a commitment to preserving the true essence of nature's healing power.