Original Swiss Aromatics
SKU: 3112-5ml
Regular price
Sale price
$22.00
Unit price
per
Sale
Currently out of stock
About Our Eczema Magic Essential Oil Blend
Holistic, non-irritant blend of oils for an effective treatment.*
What It Does
Eczema is a condition which is often difficult or impossible to treat. However, the suggestions aromatherapy offers involve practically no risk and have a strong potential for success. The suggested treatment has evolved from the French style of aromatherapy. The language of Traditional Chinese Medicine recognizes the difficulty in treating eczema when it describes it as a condition which is characterized by the simultaneous presence of excessive dryness and excess dampness. Conventional treatment strategies - western or otherwise - tend to treat one or the other, only to be successful initially, but not to produce permanent improvement. A holistic strategy evolving from the recognition that two opposing factors are simultaneously present, suggests to harmonize rather than treat one aspect or the other. Attempting to regenerate and soothe the skin with essential oils which firmly hold "the Middle" leads to a blend which generates as little as possible physical sensation when applied, but still regenerates and normalizes the skin, while also supporting the all-important kidney function. The oils used in this suggested synergy are St. Johnswort oil, Wild Carrot seed oil and a blend of extremely mild needle essential oils. For eczema treatments, it appears to be practical to integrate the essential oils into a non-oily base, as an oily sensation often is quite distressing to the eczema patient. It has been our experience that Aloe vera gels or water-based acrylic gels, even though being synthetic, provide the effective, while convenient, means of delivery. Dogmatic insistence on natural carrier materials often leads to abandoning the treatment and is hence sometimes self-defeating.*
How To Use It
Blend with Aloe Vera Gel and apply topically to treatment area 2-3 times daily.  
Be careful to avoid eye area. 
Ingredients
Common Pine oil - antiviral, decongestant, anti-inflammative
Balsam Fir oil - strengthening, balancing, antiviral, adrenal support
St. Johnswort oil - anti-inflammative, anti-depressant 
Goldenrod oil - anti-inflammative
German Chamomile oil - anti-inflammative, anti-allergic, liver regenerating, antiphlogistic
*These statements have not been evaluated by the FDA. This product does not intend to treat, diagnose, cure, or prevent any disease. If you're pregnant, breastfeeding, or on any medications, please consult with a qualified health professional before beginning any new herbal products.
Share
View full details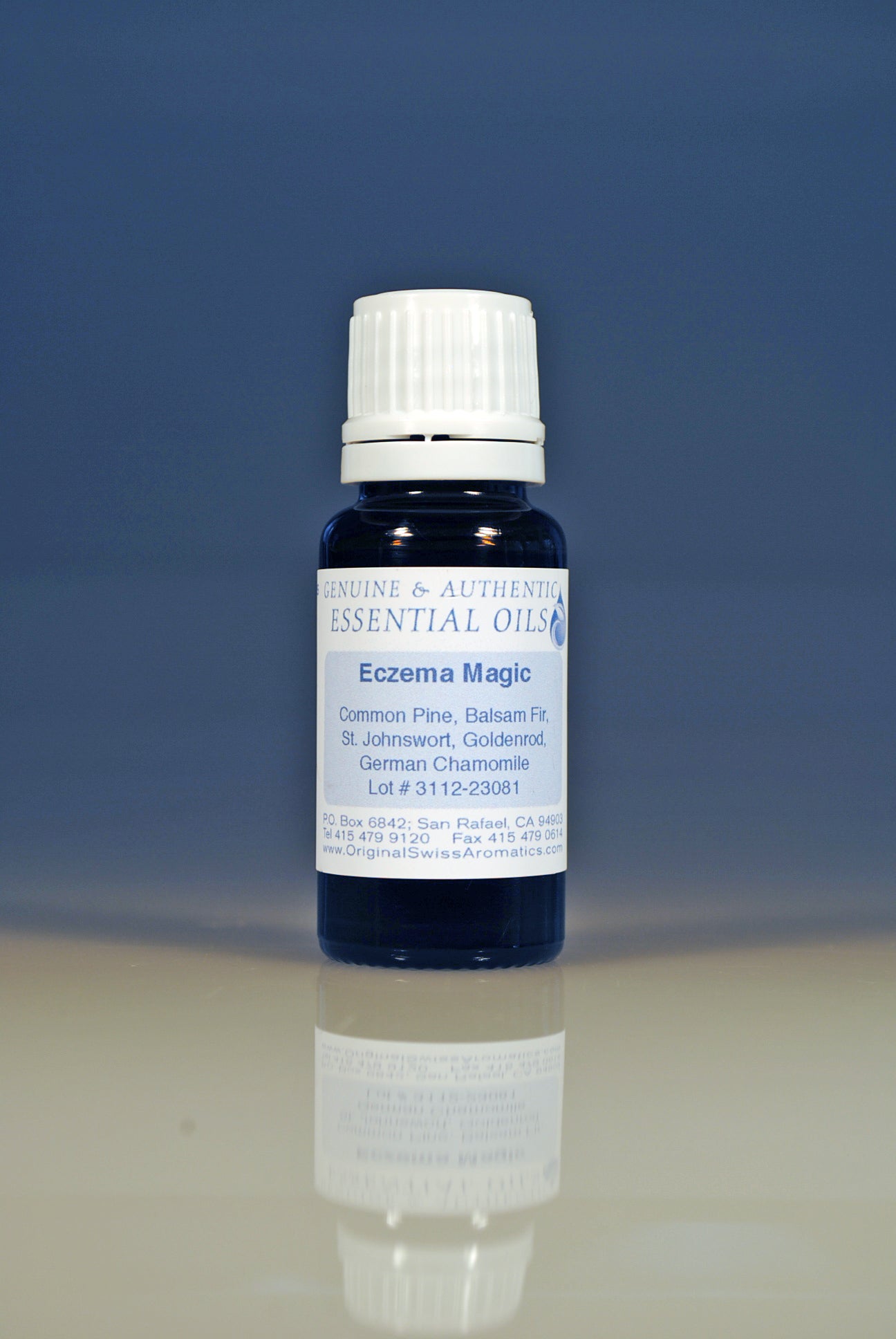 Authentic Essential Oils from the Producer
Highlights

We will offer essential oils which, to the best of our abilities to ascertain, are truly genuine and authentic. This means nothing has been added nor taken out.
40 Years of Genuine & Authentic Essential oils
Our essential oils stand apart with unparalleled purity, authenticity, and a commitment to preserving the true essence of nature's healing power.