Original Swiss Aromatics
SKU: 3492-5ml
Regular price
Sale price
$18.38
Unit price
per
Sale
Currently out of stock
About Our Noble Paradise Essential Oil Blend
A beautiful, sweet and fresh synergy that opens the heart and invokes kindness and joyfulness.It promotes patience and makes it easier to communicate peacefully with challenging persons.
Application
Topically to forehead, throat, sternum, wrist and/or the Chakras. Can also be diffused.
Ingredients
Roman Chamomile oil, Ruby Grapefruit oil, Geranium oil, Lavender oil, Star Anise oil, Basil oil
Share
View full details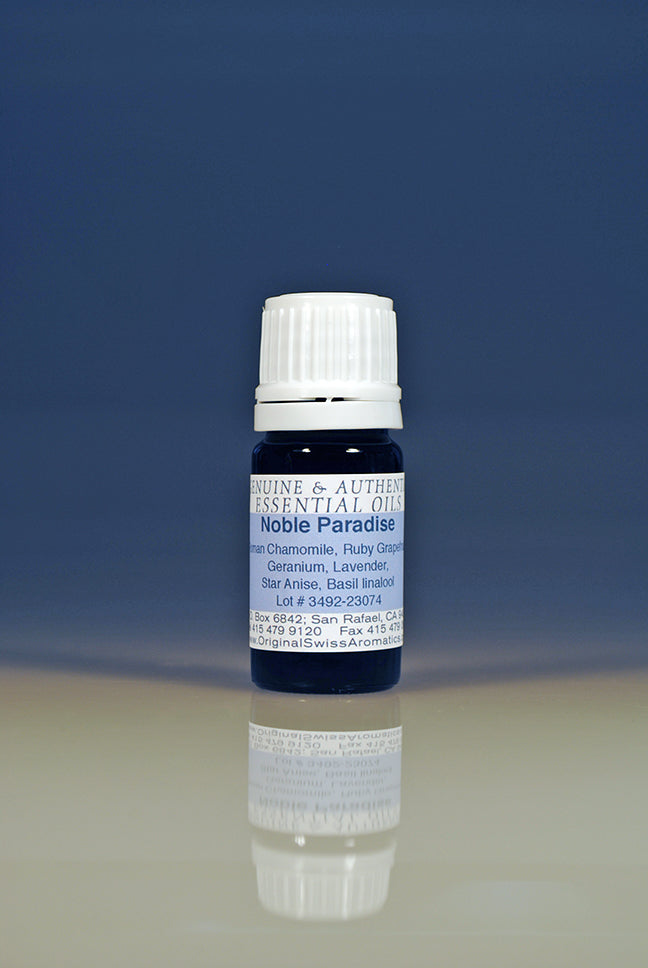 Authentic Essential Oils from the Producer
Highlights

We will offer essential oils which, to the best of our abilities to ascertain, are truly genuine and authentic. This means nothing has been added nor taken out.
40 Years of Genuine & Authentic Essential oils
Our essential oils stand apart with unparalleled purity, authenticity, and a commitment to preserving the true essence of nature's healing power.