Original Swiss Aromatics
SKU: 181-5ml
Regular price
Sale price
$14.00
Unit price
per
Sale
Currently out of stock
About Our Organic Bay Laurel Oil
Bay Laurel essential oil assists lymphatic detoxification and is effective support for the immune system. As one of the strongest antiviral agents in aromatherapy, Bay Laurel brings relief to an array of major to minor complaints including scratchy throats, sore muscles, viral and bacterial infections, cold and flu, immune deficiency, chest congestion and general weakness, lymphatic congestion and is highly pleasant to use in the sauna or steam bath. This beautiful distillation from Bosnia is bright and spicy and reminiscent of the hot Mediterranean sun.

Aromatics Notes
Strong, fresh, slightly sweet yet spicy
Direction For Use
Topical use: Should be applied diluted in a carrier oil (with care, sensitive individuals might experience some skin irritation).
Inhalation: not recommended in a diffuser. Handle with care.
Benefits of Bay Laurel oil: lymph and respiratory congestion, viral infections
*These statements have not been evaluated by the FDA. This product does not intend to treat, diagnose, cure, or prevent any disease. If you're pregnant, breastfeeding, or on any medications, please consult with a qualified health professional before beginning any new herbal products.
Share
View full details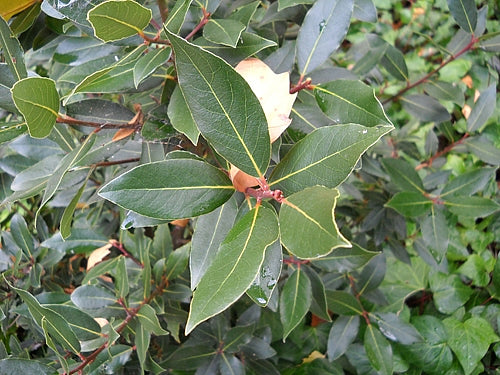 Authentic Essential Oils from the Producer
Highlights

We will offer essential oils which, to the best of our abilities to ascertain, are truly genuine and authentic. This means nothing has been added nor taken out.
40 Years of Genuine & Authentic Essential oils
Our essential oils stand apart with unparalleled purity, authenticity, and a commitment to preserving the true essence of nature's healing power.