Original Swiss Aromatics
SKU: 2212-15ml
Regular price
Sale price
$33.25
Unit price
per
Sale
Currently out of stock
Antiviral Magic Essential Oil Blend Extra Strength
Best Seller and our strongest antiviral essential oil blend. A broad spectrum blend of strong, concentrated antiviral essential oils used to address many potential viral challenges we encounter in today's environment.*
What It Does
The power behind Oregano oil and Thyme oil has been researched and documented for efficacy against a broad spectrum of viruses. Oregano oil is considered one of the strongest antibacterial and antiviral agent in Aromatherapy. To gently round out the blend we've added Ravintsara oil and Geranium oil which are mild but effective antiviral agents. Using the blend preventatively can greatly reduce the risk of infection. *
How To Use
Please test for tolerability on inside of elbow before usage. If well tolerated, there are many ways to use this blend. It can be gargled with warm water, taken internally (diluted with oil), applied in nostrils, placed topically on chest, soles of feet, thorax and lymph passages. Undiluted, it can also be diffused. 
Due to the use of Thyme oil and Oregano oil, this blend can be an irritant to those with sensitivities. If you are sensitive or new to Aromatherapy, we suggest our diluted Antiviral extra strength essential oil blend in Sesame Seed oil(#2216)
Be careful to avoid eye area. NOT appropriate for small children.
Ingredients  
Ravintsara oil - antiviral, neurotonic, expectorant
Tea Tree oil - antiviral, antibacterial, antifungal, antiparasitic, immuno stimulant
Niaouli oil (MQV) - antiviral, antibacterial, expectorant, decongestant
Tarragon oil - spasmolytic, balances ANS, anti-inflammative, antiviral
Geranium oil - antiviral, antibacterial, antifungal, tonifying
Thyme satureioides oil - strongly antiviral, antibacterial, antimicrobial
Oregano oil - wide spectrum antibacterial and antiviral, antiparasitic, antifungal
Black Pepper oil - antiviral, anti-inflammative, decongestant
For Commonsense Considerations about Efficacy and Safety please visit Kurt's Comments or Kurt's Blog.
*These statements have not been evaluated by the FDA. This product does not intend to treat, diagnose, cure, or prevent any disease. If you're pregnant, breastfeeding, or on any medications, please consult with a qualified health professional before beginning any new herbal products.
Share
View full details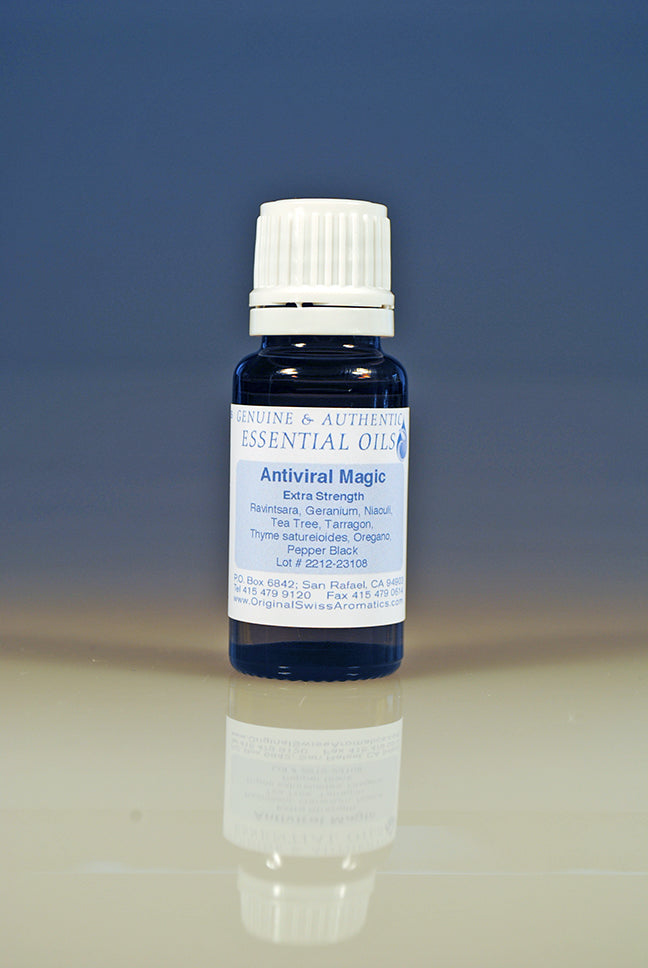 Authentic Essential Oils from the Producer
Highlights

We will offer essential oils which, to the best of our abilities to ascertain, are truly genuine and authentic. This means nothing has been added nor taken out.
40 Years of Genuine & Authentic Essential oils
Our essential oils stand apart with unparalleled purity, authenticity, and a commitment to preserving the true essence of nature's healing power.