Original Swiss Aromatics
SKU: 268-5ml
Regular price
Sale price
$41.40
Unit price
per
Sale
Currently out of stock
About Our Organic Hyssop Decumbens Essential Oil
The decumbens variety of Hyssop is a powerful antiviral agent – effective for cold sores and most respiratory conditions – yet it is one of the mildest, best tolerated essential oils in aromatherapy. In fact, one of the most important features of this specific oil is its complete lack of toxicity and the absence of any irritant qualities. The plants harvested for this distillation – their precise botanical name is Hyssop off. var. montana intermedia – are cultivated near the small town of Banon in the high plains of Haute Provence. Hyssop decumbens has been a staple of French style aromatherapy ever since Pénoël and Franchomme popularized its use – noting that it is equally useful for children and adults.
Aromatic Notes
Powerful, fresh, cool woody, lavender and eucalyptus like and moderately sharp with a spicy, warm undertone.
Direction For Use
Topical use: apply topically diluted in a carrier oil or undiluted.
Other uses: widely used for creating blends, can be used in suppositories.
Benefits of Hyssop decumbens essential oil: powerful antiviral agent, respiratory conditions.
*These statements have not been evaluated by the FDA. This product does not intend to treat, diagnose, cure, or prevent any disease. If you're pregnant, breastfeeding, or on any medications, please consult with a qualified health professional before beginning any new herbal products.
Share
View full details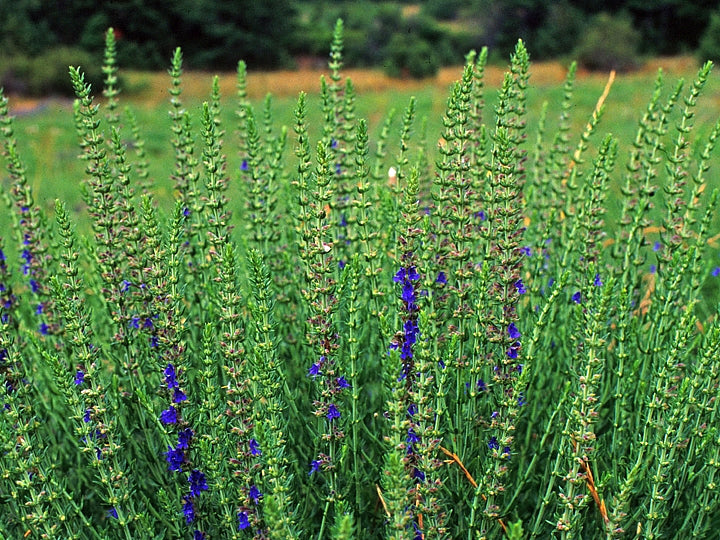 Authentic Essential Oils from the Producer
Highlights

We will offer essential oils which, to the best of our abilities to ascertain, are truly genuine and authentic. This means nothing has been added nor taken out.
Botanical Name

Hyssopus officinalis decumbens
40 Years of Genuine & Authentic Essential oils
Our essential oils stand apart with unparalleled purity, authenticity, and a commitment to preserving the true essence of nature's healing power.