Original Swiss Aromatics
SKU: 3150-15ml
Regular price
Sale price
$18.90
Unit price
per
Sale
Currently out of stock
Freshness Essential Oil Blend
Another blend highly suitable for travel and protection in public places: A synergy of refreshing, uplifting, antiseptic, detoxifying essential oils to eliminate airborne pathogens for a fresh and healthy environment.Due to its high aldehyde content this blend also has considerable anti-inflammative, disinfecting, mood enhancing and antispasmodic properties. In addition it is pain relieving, repels insects, and supports the immune system by protecting from viral infections.
Breathe and Be Well!
What It Does
Disinfects, detoxifies, mood enhancing, antispasmodic and anti-inflammative properties, pain relieving, repels insects, supports the immune system by protecting from viral infections.*
How To Use It
Inhalation, diffuser, topical in high dilution (aldehydes may cause irritation in sensitive individuals)*
Be careful to avoid eye area.
Ingredients
Citronella oil - anti-inlfammative, antispasmodic, calming, relaxing, pain relieving
Lemongrass oil -calming, anti-inflammative, digestive and liver tonic, cellulite 
Lavandin oil - antiviral, antiseptic, relaxing
Rosemary cineol oil - antiviral, mucolytic, expectorant
Eucalyptus radiata oil- expectorant, antiviral, antiseptic
*These statements have not been evaluated by the FDA. This product does not intend to treat, diagnose, cure, or prevent any disease. If you're pregnant, breastfeeding, or on any medications, please consult with a qualified health professional before beginning any new herbal products.
Share
View full details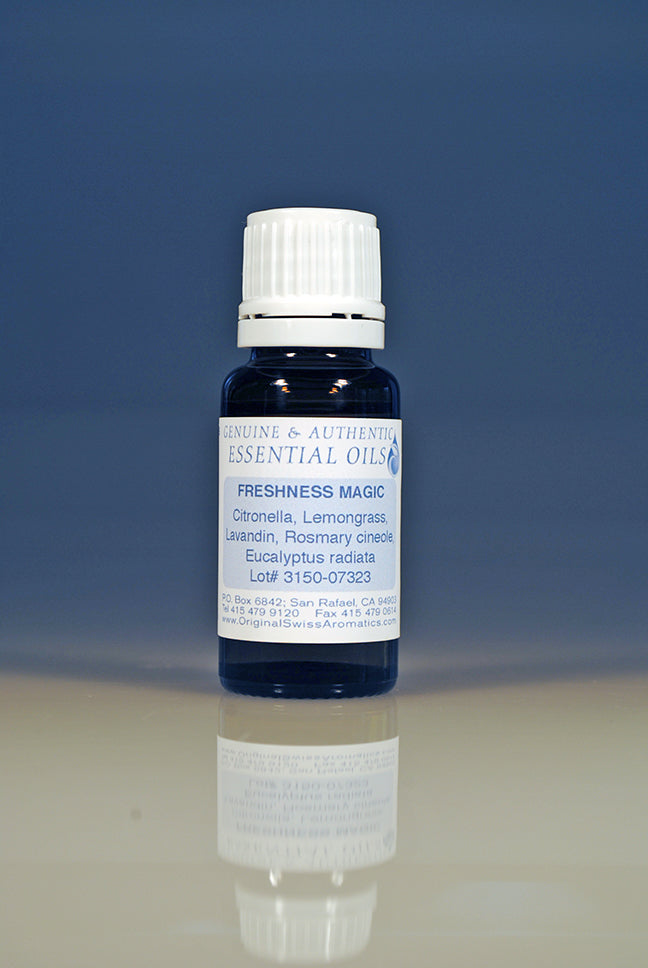 Authentic Essential Oils from the Producer
Highlights

We will offer essential oils which, to the best of our abilities to ascertain, are truly genuine and authentic. This means nothing has been added nor taken out.
40 Years of Genuine & Authentic Essential oils
Our essential oils stand apart with unparalleled purity, authenticity, and a commitment to preserving the true essence of nature's healing power.