Original Swiss Aromatics
SKU: 297-30ml
Regular price
Sale price
$35.50
Unit price
per
Sale
Currently out of stock
About Our Brown Spots Magic Essential Oil Blend
This precious blend is yet another one that has been created upon the request of friends and customers in search of help for dermal aging symptoms such as brown spots, hyperpigmentation, broken capillaries and skin cell damage. 
The group of individuals testing the blend observed a quick improvement of their skin texture, while the effect on brown spots, photoaging, broken capillaries and wrinkles took between several weeks and five months, depending on the severity of the case.
Brown Spots Magic is not an instant eraser but rather a beautiful, lush all around natural healer that over time will give your skin a radiant even tone while strengthening the liver and promoting detoxification. 
Apply to the clean face or desired location  2 - 5 times per day 
Ingredients:
Sandalwood oil - has shown to reduce and eventually clear age spots.
Carrot Seed oil - one of the active components, umbelliferone, or 7-hydroxycoumarin absorbs UVB light and helps with hyperpigmentation. It is a common ingredient in sunscreens. It also stimulates the renewal of liver cells which in turn improves the appearance of the skin.
Everlasting oil - the established number 1 cell regenerator (skin and liver) in aromatherapy used to treat wounds, scars and wrinkles.
Frankincense CO2 - besides its well established anti-tumor effect, the all around skin improvement qualities of this oil include scar healing, clearing of impurities, and elimination of age spots.
Frankincense essential oil - in addition to contributing comparable properties to the CO2 extract, the essential oil adds a mesmerizing elegant fragrance to the blend.
Rose oil - consisting of over 1000 different components there are probably no limits to what Rose oil can do. The properties we are interested in for this blend are its tonifying, astringent and wound healing qualities.
Lavender oil - antiseptic, tonifying and anti-inflammative, Lavender oil is a must in every face blend.
Calendula CO2 extract, organic cold pressed Sesame Seed Oil and Rosehip Seed Oil - For extra dry skin. Strongly moisturizing. Used in Ayurvedic medicine to counter inflammation. 
Share
View full details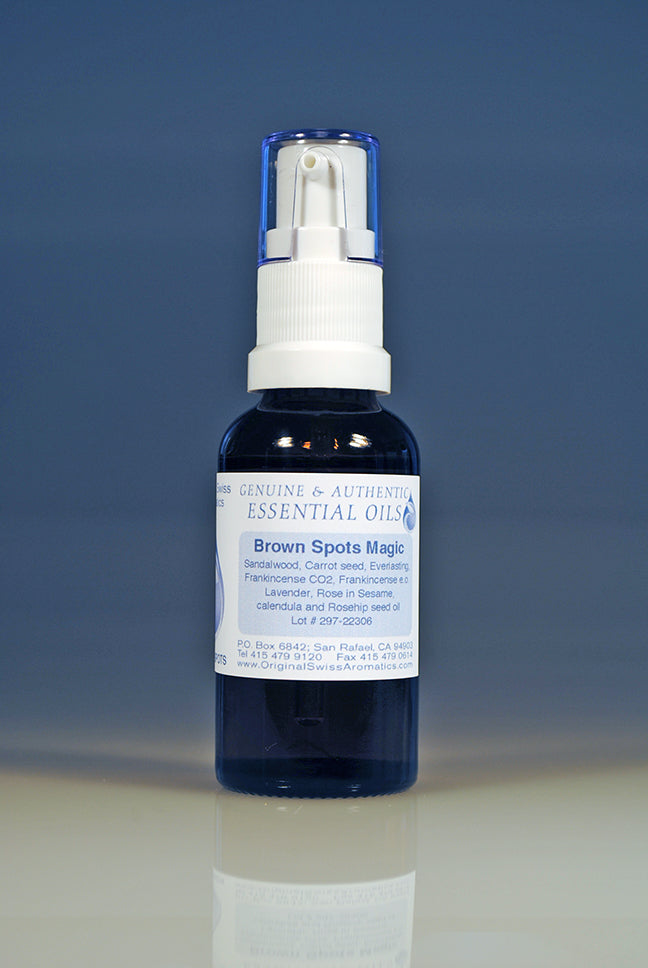 Authentic Essential Oils from the Producer
Highlights

We will offer essential oils which, to the best of our abilities to ascertain, are truly genuine and authentic. This means nothing has been added nor taken out.
40 Years of Genuine & Authentic Essential oils
Our essential oils stand apart with unparalleled purity, authenticity, and a commitment to preserving the true essence of nature's healing power.